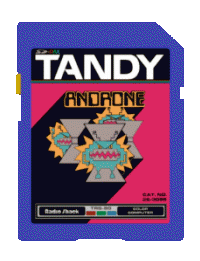 Courtesy of: http://www.780tech.com
By: Antonio Jimenez (2017)
780TECH@GMAIL.COM
DISCLAIMER:
I claim affiliation with no company, individual or entity, this Webpage is not designed to be particularly pretty or efficient but to serve a simple purposed (which is for the most part amusing ME !) it may be here or gone tomorrow depending on my general mood and/or state of mind or any other whim that strikes me (It's good to be god) , If you have any inquiries or simply enjoy the contents of this page and wish to send positive energy and/or feedback feel free to drop me a line
What is an SD-PAK?
Answering this question requires a slight look in to the History of the Tandy Color Computer
Like so many other consoles in the 80s the Tandy Color computer had the ability of providing its users with the immediate gratification of playing a game (or running an application) by simply inserting a "Cartridge" in to its side slot, these cartridges were referred to as (ROM-PAKs), they were called so in regards to the fact that they included an application or program encapsulated within a ROM (Read only memory) chip inside of the cartridge, which upon insertion (and powering up the machine) would Auto-execute.
Originally, if a user developed software he had two options for saving it.
1. Saving and loading on a cassette tape (slow, tedious and prone to failure)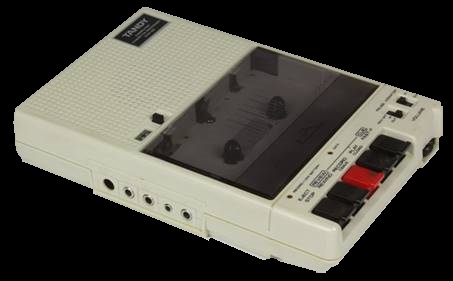 2. Saving the application on to a ROM chip inside of a ROM-PAK, which was expensive and required special hardware & technical expertise, this was usually reserved for the commercial release of software.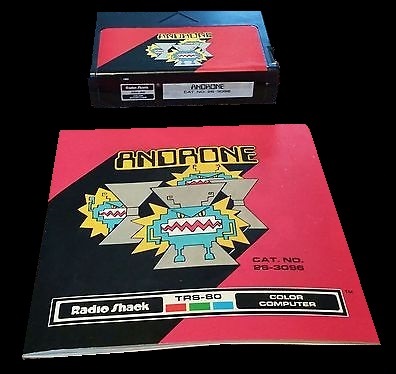 As time went by and the popularity of the Color Computer increased Tandy (Known as Radio Shack at the time) developed and released a Diskette controller cartridge/Diskette drive unit as well that when inserted in to the this cartridge slot would allow the user access to one or two Diskette drives (5 ¼ format) in which he/she could save/restore programs.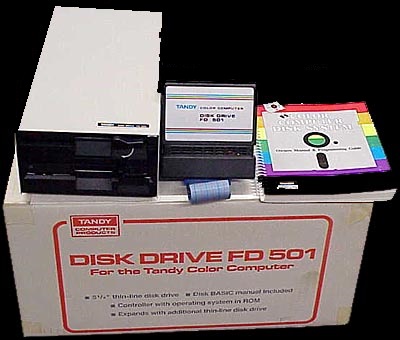 Sadly, the manufacturing of this type of diskette drive ceased many years ago and with the increasing interest of the Retro Community Diskette drives are in high demand and low supply.
Several years back one of our local Color computer Geniuses Mr. Darren Atkinson, designed and developed a new kind of Cartridge known as a CoCoSDC, This cartridge when plugged in to a Color computer has the ability of emulating a Disk Drive controller and providing access to virtual diskettes in DSK format accessible thru SD type memory cards.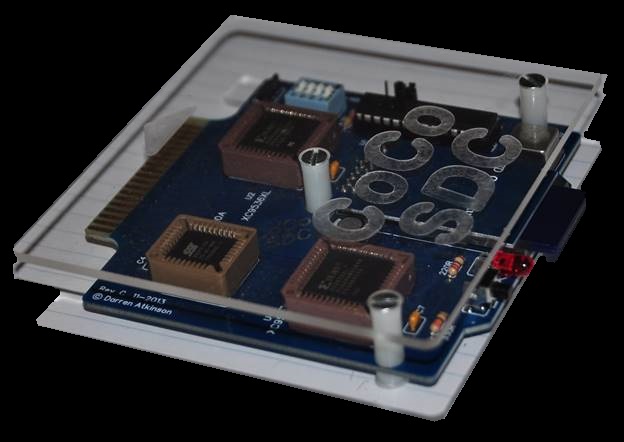 The SD-PAK is more than anything a "Concept" that takes advantage of the firmware of Mr. Atkinson's CoCoSDC (which has built in provisions for the auto execution of programs), thus allowing us to create the illusion that we are utilizing an SD Memory card in the same fashion we would have used a ROM-PAK Cartridge 30 years ago, hence the name "SD-PAK", this illusion can further be enhanced by creating Labels that closely mimic the original Labels on the original ROM-PAKs of the 80s.
When inserting a properly configured SD memory card (SD-PAK) in to a CoCoSDC cartridge and turning on your color computer the loading and execution of the program within should be a matter of seconds closely resembling the behavior of an original ROM-PAK in the 80s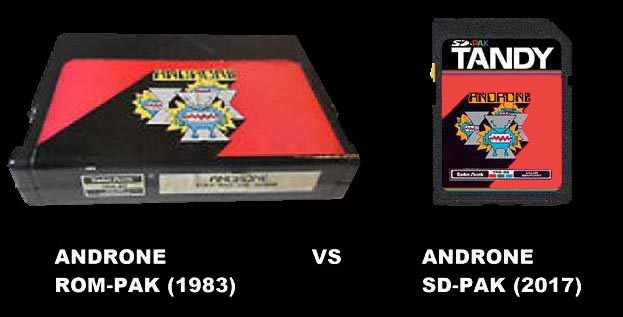 SO... HOW DO YOU GO ABOUT MAKING YOUR OWN SD CARDS ?
1. Buy a bunch of inexpensive. low capacity SD CARDs you may get them from your favorite source or...
alternatively order them online here (I have purchased several batches with no complaints)
Make sure to make proper selections before ordering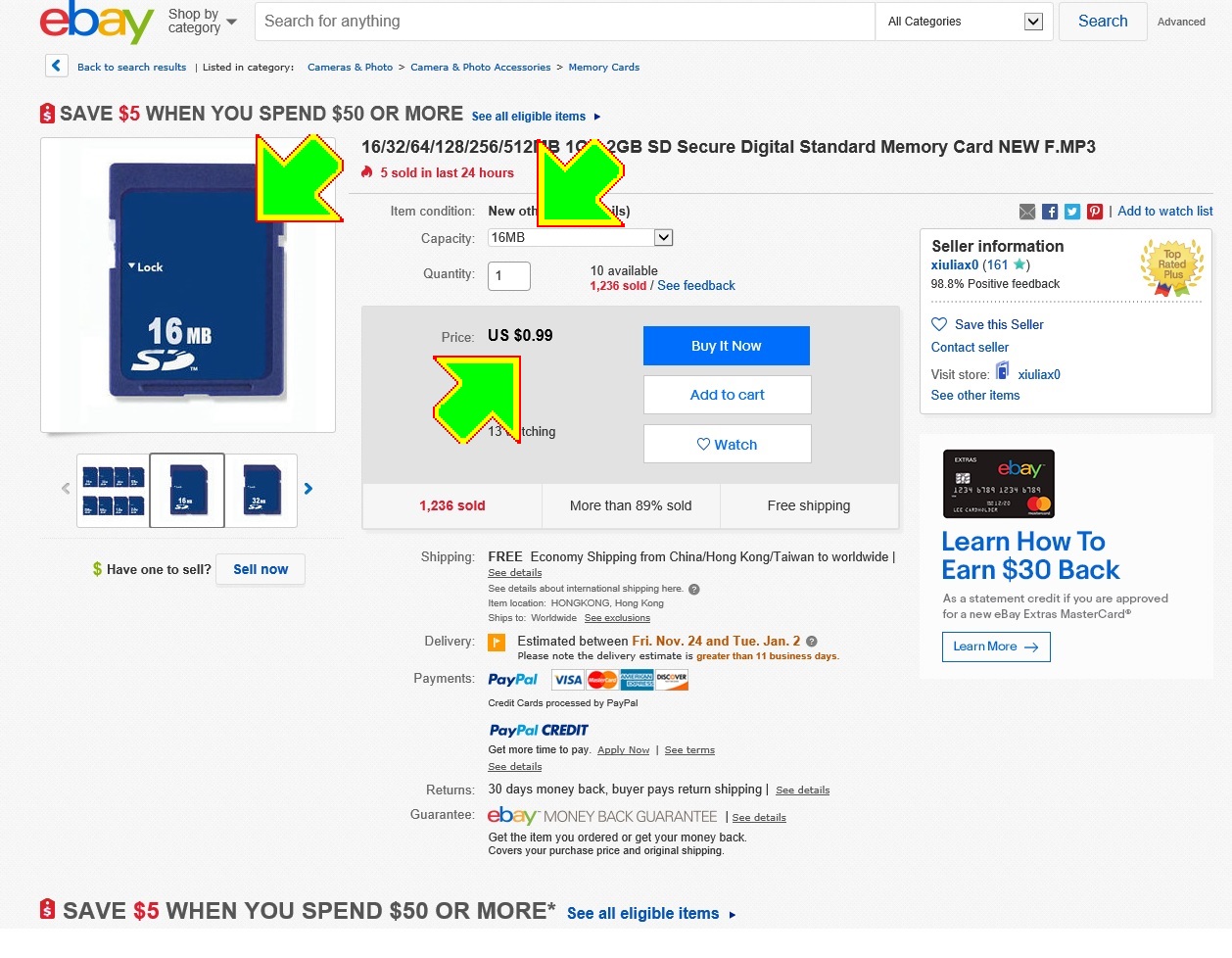 2. from an administrative elevated command prompt FORMAT These SD Cards in a CoCoSDC Friendly format with the following magic command:
Format x: /fs:fat /a:1024
PLEASE NOTICE X DENOTES THE DRIVE LETTER CORRESPONDING TO YOUR SD CARD
I WILL NOT BE RESPONSIBLE FOR YOU FORMATTING THE WRONG DRIVE)
Explanation for those who care about the technicalities: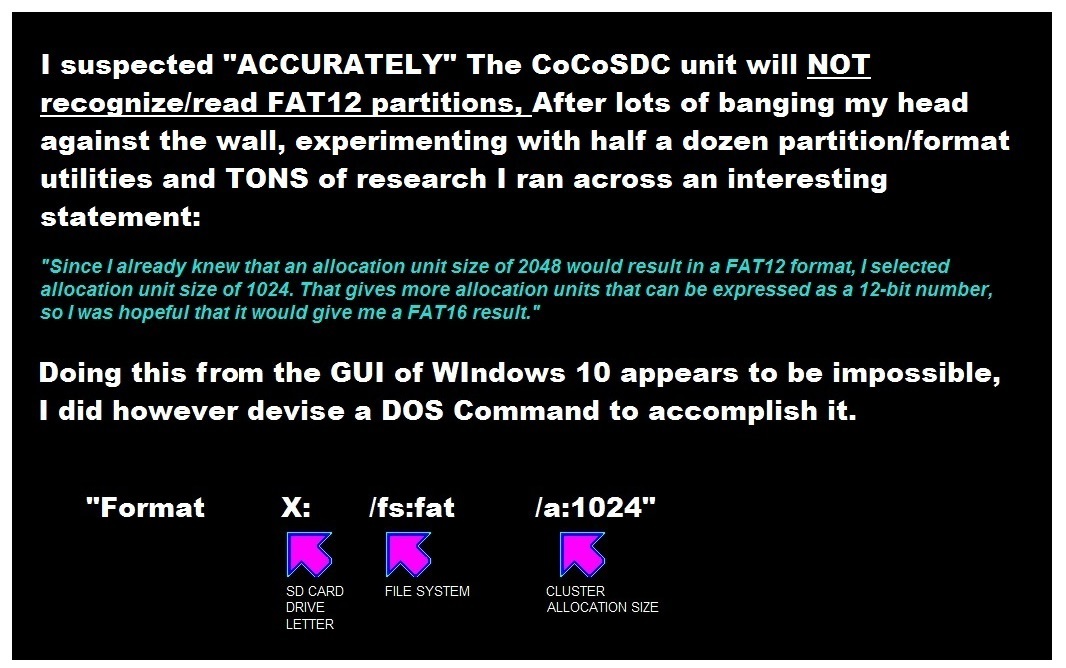 The FAT Family

The Microsoft Windows FAT (File allocation table) like much all else in the computer world has evolved throughout the years and gone through a number of iterations, 3 in particular of interest to us:
* FAT12 (Originally designed to define the parameters by which a Diskette would be formatted and used),
* FAT16 Designed and used for what are now considered smaller hard drives
* FAT32 which is designed to be used in larger hard drives.
Although these are a number of other types of FAT systems in the computer universe these are the only 3 that concern this article.
Where the term FAT is concerned often all of these 3 are sadly bundled in to the same word and it is used interchangeably differentiating one from another and although this may be fine in our every day life it presents a SERIOUS problem when it come down to the CoCoSDC
The CoCoSDC is revolutionary, amazing and absolutely a must have, it does however have difficulty reading any SD-CARD formatted in ANYTHING but FAT16 & FAT32
IF for no apparent reason your SD CARD is not read properly by your CoCoSDC .. odds are it is not formatted in something other than FAT16 or FAT32(USE MY MAGIC COMMAND)
3. GO TRHOUGH THE TUTORIALS
In the following tutorials I will detail exactly how to create and implement your very own SD PAKs
NOTE: if this doesn't work JUST BY CLICKING ON IT, it means TELNET client is'nt installed on your machines in most newer operating systems this has to be installed by going to windows features.,